Back to Blogs
Hello Worldwiders!

Welcome to our guide for candidates wanting to relocate to Hungary. Our recruitment agency offers various positions in Europe, our role is to guide you to find the perfect job for you, abroad! If you are looking for more information regarding Hungary, you are in the right place! We have tried to give you the best overview possible below.

Introduction to Hungary:
Hungary is in Central Europe; it represents around 9,730,000 habitants the official language is Hungarian. Hungary joined the European Union in 2004 and has been part of the Schengen Area since 2007. Hungary is famous for its hot springs and spas.

Landscapes:
Is it considered a flat country which enables it to develop agriculture? Did you know that in Hungary, in Tokaj, you can visit the world's first official wine region? Hungary also contains the Danube River and 3 major lakes including Lake Balaton and Lake Hévíz. Overall, Hungary is the perfect mix between beautiful nature and modern cities. You can enjoy crystal clear lakes or beautiful buildings, enough to charm everyone.

Tourism:
Appreciated by travellers and tourists for its culture and beauty, Hungary offers a diversity of activities for everyone. Are you looking for a relaxing trip? Enjoy Hungary terms and spas. Are you a fan of art and culture? Hungary is home to castles, palaces, museums, and galleries as well as theatres and religious sights. If you enjoy being active, Hungary offers water sports, hikes in national parks, bike tours, horse riding, etc.

When comes to its capital, Budapest, is a city rich in history and beautiful nature, if you want to visit Budapest, you should check the following places:

The beautiful Great Market Hall is the most famous market in Hungary.

Dohány Street Synagogue is one of the largest synagogues in the world outside of Israel.

Hungarian Parliament Building

Sumptuous Szechenyi Spa Baths

The Shoes on the Danube Bank

Buda Castle

The Chain Bridge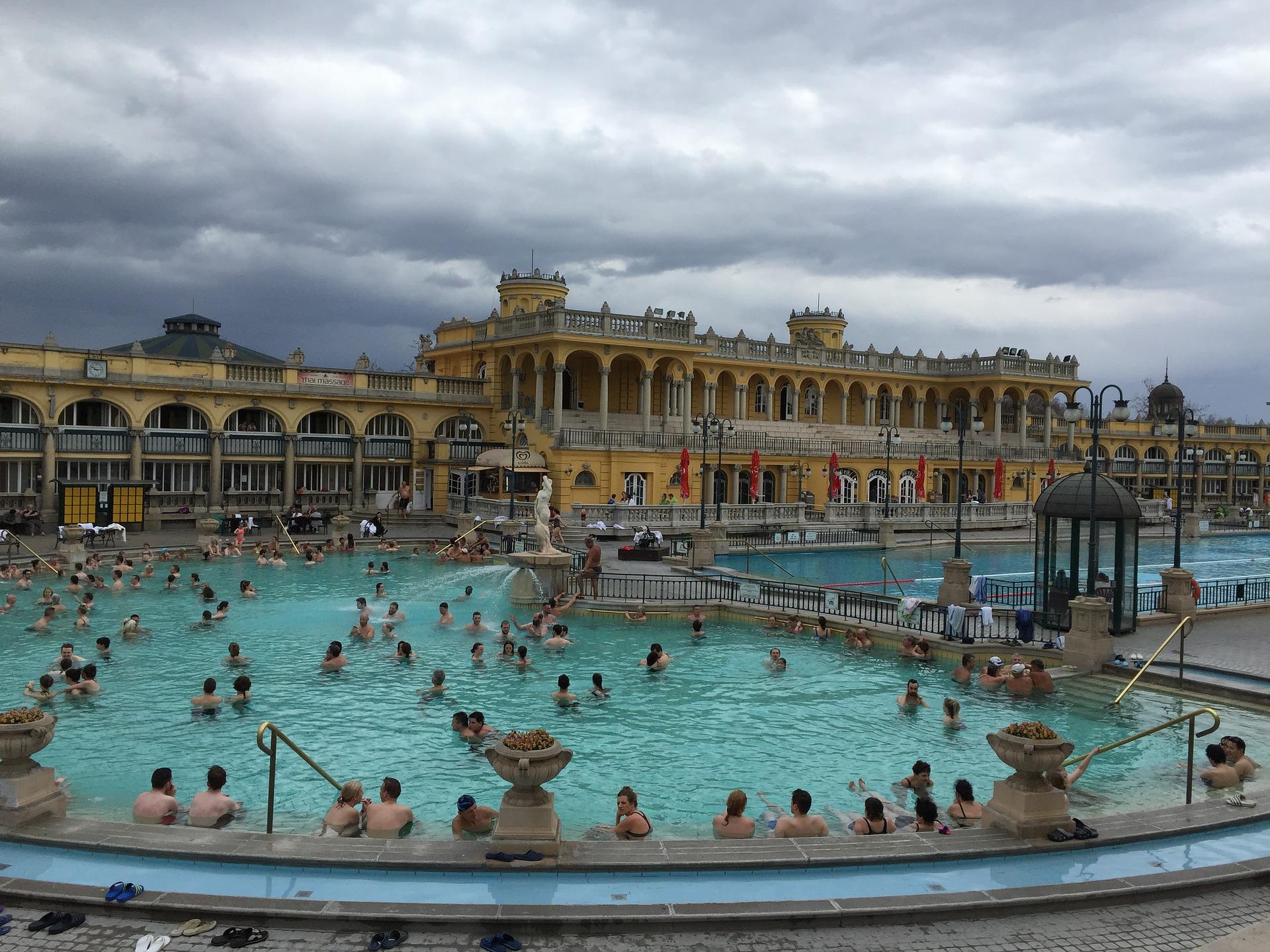 Transportation:
Like most EU countries, Hungary is very well connected: international, national, and suburban trains, buses, trams and the metro are all easily accessible and make it easy to get from one city to another. For more information about "How to get around in Hungary", I would advise you on visiting the website: https://visithungary.com/

Cost of living and healthcare:
In Hungary, the currency used is the Hungarian forint (1 Hungarian Forint equals = 0.0026 Euro). The cost of living in Hungary is considered lower than in many Europe Countries. The housing is considered affordable, especially in Budapest, the biggest city in Hungary. When it comes to the healthcare system, it is financed by the state, thus free like most Western countries. Excluding rent, an average person would probably spend around 180,000 Ft per month (around 470€).

Let's have a closer look at the cost of living in Budapest :

Meal, Inexpensive Restaurant = 2,800.00 Ft (7.32€)

Domestic Beer (0.5 litter draught) = 670.00 Ft (1.75€)

Cappuccino (regular) = 606.37 Ft (1.59€)

Milk (regular), (1 liter) = 292.19 Ft (0.76€)

Rice (white), (1kg) = 521.18 Ft (1.36€)

Eggs (regular) (12) = 752.44 Ft (1.97€)

Local Cheese (1kg) = 2,822.17 Ft (7.38€)

Chicken Fillets (1kg) = 1,721.59 Ft (4.50€)

Beef Round (1kg) (or Equivalent Back Leg Red Meat) = 3,195.69 Ft (8.36€)

Apartment (1 bedroom) in City Centre = 166,554.05 Ft (435€)

Apartment (1 bedroom) Outside of Centre = 130,672.13 Ft (341€)

Work in Hungary:
Our recruitment agency is specialized in the relocation of agents! We invite you to contact us through the "contact us" section for more information and we will find the perfect position in Hungary for you!

5 Fun facts about Hungary:
1.They have won over 465 Olympic medals
2.It is one of the oldest European countries (founded in 895)
3.Hungarians are the inventors of many everyday objects (The biros, holography, the thermographic camera, digital computing and the first functional helicopter)
4.The national dish of Hungary is gulyás
5.Hungary boasts 13 Nobel Prize winners, and magician Harry Houdini was also born in the country's capital, Budapest .

Sources:
1. https://www.timeout.com/budapest/things-to-do/best-things-to-do-in-budapest
2. numbeo.com
3. https://kids.nationalgeographic.com/