Back to Blogs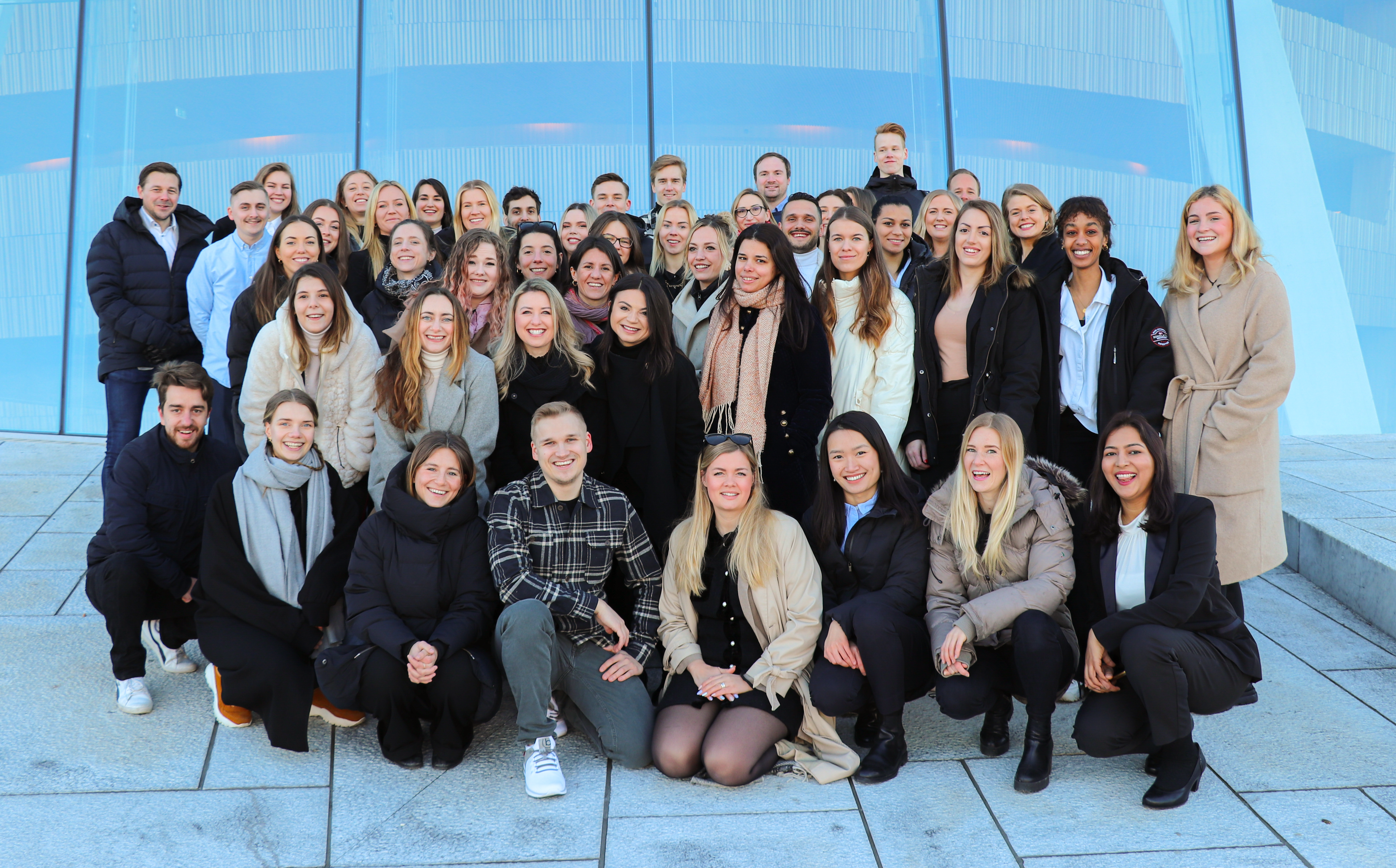 Starting March in an exciting way! Our offices in Oslo and Málaga joined forces where our Málaga office took a trip down to Oslo where we were all able to meet in person and have some fun activities together.
Kick-off days with the theme "Company Culture" were organized to maximize our relationship within the company and to establish great teamwork. The whole team was excited to meet each other and finally got the chance to work side by side. The office was filled with so many people from so many diverse cultures and countries, an amazing multicultural experience!
"Fantastic energy and atmosphere during these days where it was fun and inspiring to meet all the nice and talented colleagues".
- Björn Bernhardsson, COO & Co-Founder
We started the Kick-off days with the arrival of our Málaga office on Wednesday evening, where they were welcomed at the Oslo office with some food and drinks. Everybody had an enjoyable time meeting each other and getting to know one another.
Thursday started off with taking some pictures outside of the Opera House in Oslo and then heading back to the office to work closely as a team. There were sessions about the Company Culture so that everyone was informed about what the values are within the company and some inspirational words from the owners Björn and Rickard to motivate us even further! This day ended with each team organizing their own activity. For instance, Team Benelux had an amazing dinner cooked by our wonderful Business Manager Katoo😉
"It doesn´t matter if the glass is half full or half empty –It´s more interesting how you can fill it up again! "
– Rickard Fritjofsson, CEO & Founder
"The Kick-off in Oslo was full of energy! I loved meeting all colleagues around Europe in person that I have already worked a lot with. Just socializing and enjoying some moments together was awesome. Drinks at the office, pizza night, team dinner, and that crazy Multi South team joining me for ice swimming 😉 Very proud of a crew that never had been swimming during wintertime and jumped in the water at least 4 times! Award dinner was the "cherry on the top," great food, great atmosphere and celebrating all the success and hard work from past year!"
– Terhi Raudaskoski, Global Client & Business Manager
On Friday, the company decided to light the fires under our competitiveness and decided to organize a Headhunting competition! Being divided into teams and seeing who could acquire the most candidates in 2 hours! On top of these amazing 2 days, a wonderful Awards dinner with an afterparty was organized by the company to celebrate the successes of all employees and those who thrived during their time at the company😊 Congrats to all employees for being a wonderful hardworking team that are an inspiration to generations to come!
"It was so much fun, and I think something the company really benefitted from. It's so nice to be able to see colleagues that you have been working with for a long time, it simply isn't the same to meet online. I also really enjoyed that it was a mixture of work and fun, reminiscing about the past while also looking towards the future and our management having transparency with their vision. I'm already looking forward to the next kick-off!"
– Alva Ingelström, Systems & Sourcing Manager
"It was great to meet everyone and get a stronger bond between the teams and the brands. I truly feel like we are one Worldwiders Family. It was also great to speak more about the culture and how we want to build this organisation forward in true Worldwiders culture spirit"
- Henriette Husevåg, Managing Partner