Back to Blogs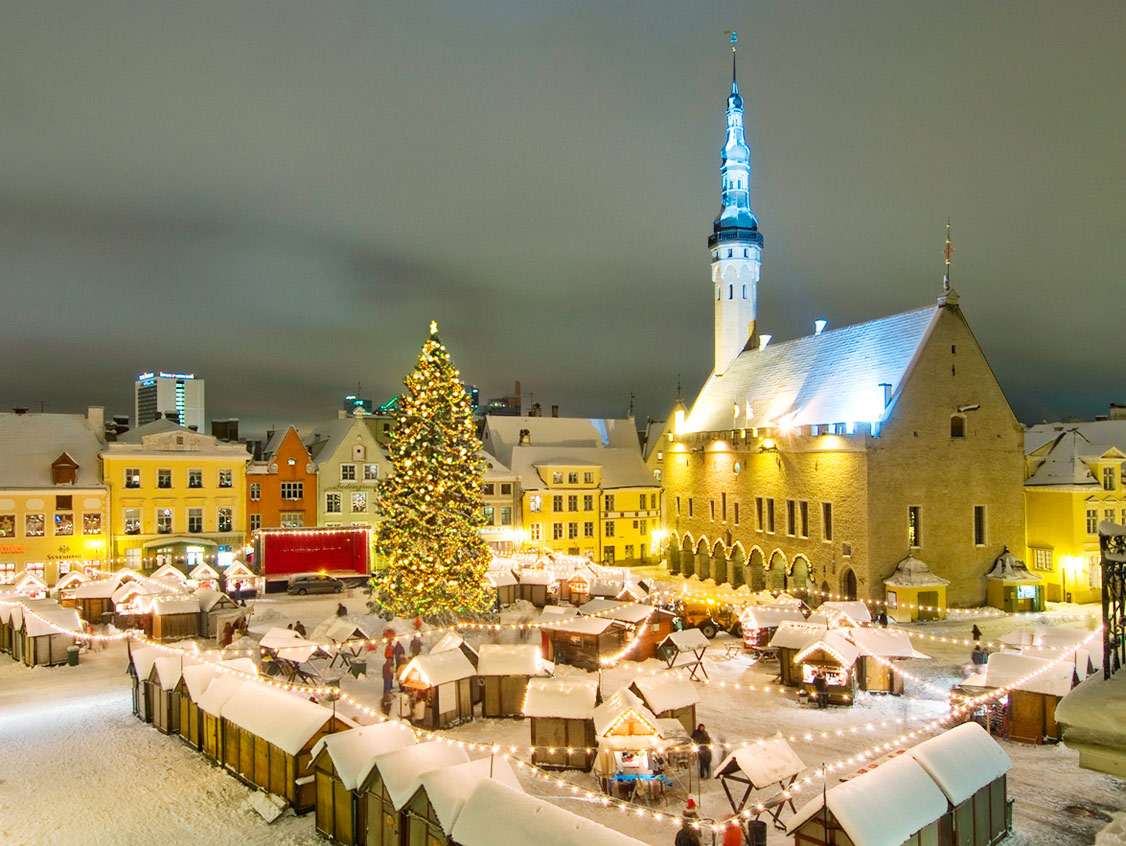 Hi everyone and welcome to our new article "Christmas in Tallin",
As some of you might know we now have offices in multiple locations like Oslo, Malaga, Malta and Tallinn.
Tallinn is the capital of Estonia and the cultural centre of the country. The city has a cobblestoned Old Town where cosy cafes and shops are situated. Tallinn is lively yet peaceful, absurdly photogenic and bursting with wonderful sights. Good food and modern culture are also one of Tallinn's keywords. Work in Tallinn and you will find that many employers are interested in young and enthusiastic specialists to work there after graduating. You will also find that IT companies in Tallinn are having a growing boom. But were you also aware that the Christmas spirit is a part of Tallinn's identity?
Indeed Tallinn is famous for its Christmas Market celebrated as the "Best Christmas in Europe" and in 2021 remains a top holiday pick as "One of Europe's safest Christmas destinations". After enjoying some gülwein and some gingerbread, it's time to pick some Christmas presents but handcrafts of course! And don't forget the star of the show, the Christmas tree which in Estonia has been set up in Town Hall Square since 1441, making it the first Christmas tree ever to be put on display in Europe. (source: visitestonia.com)
Picture that, snowflakes falling, a fresh coat of snow in the streets on the 15th of December, everything is calm, or almost? Is that laughter I hear? Yes, it seems like it! Let's go closer, is that an office? Yes! I can see Anton, Inka, and so many other colleagues enjoy nice foods and drinks! It was the last day for the office administrator and they wanted to give an early Christmas gift to the whole team (yes, we are generous at Multilingual Jobs Worldwide). They had a variety of food, desserts, Christmas drinks and of course a lot of gingerbread. Inka , and Tomas ate together and shared their thoughts on Christmas traditions and how they plan to spend Christmas this year.
​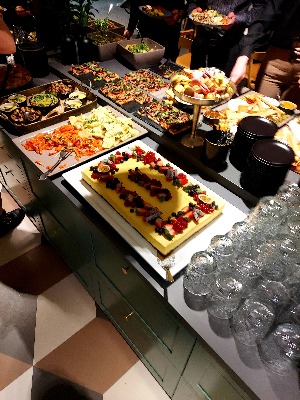 Here are some ideas you can get if you want to spend Christmas in Tallinn:
Explore the Christmas market (from 26 November 2021 until 2 January 2022)

Go ice skating at the Uisuplats ice ring

Warm-up in a cafe

Visit museums

Check some bookshops

Collect pictures of all the amazing doors!
​Those ideas came from the blog post : 12 wonderful ways to enjoy winter in Tallin by Dagney McKinney click here to read it!
We wish you all a Merry Christmas and a Happy New Year!
​
​