Back to Blogs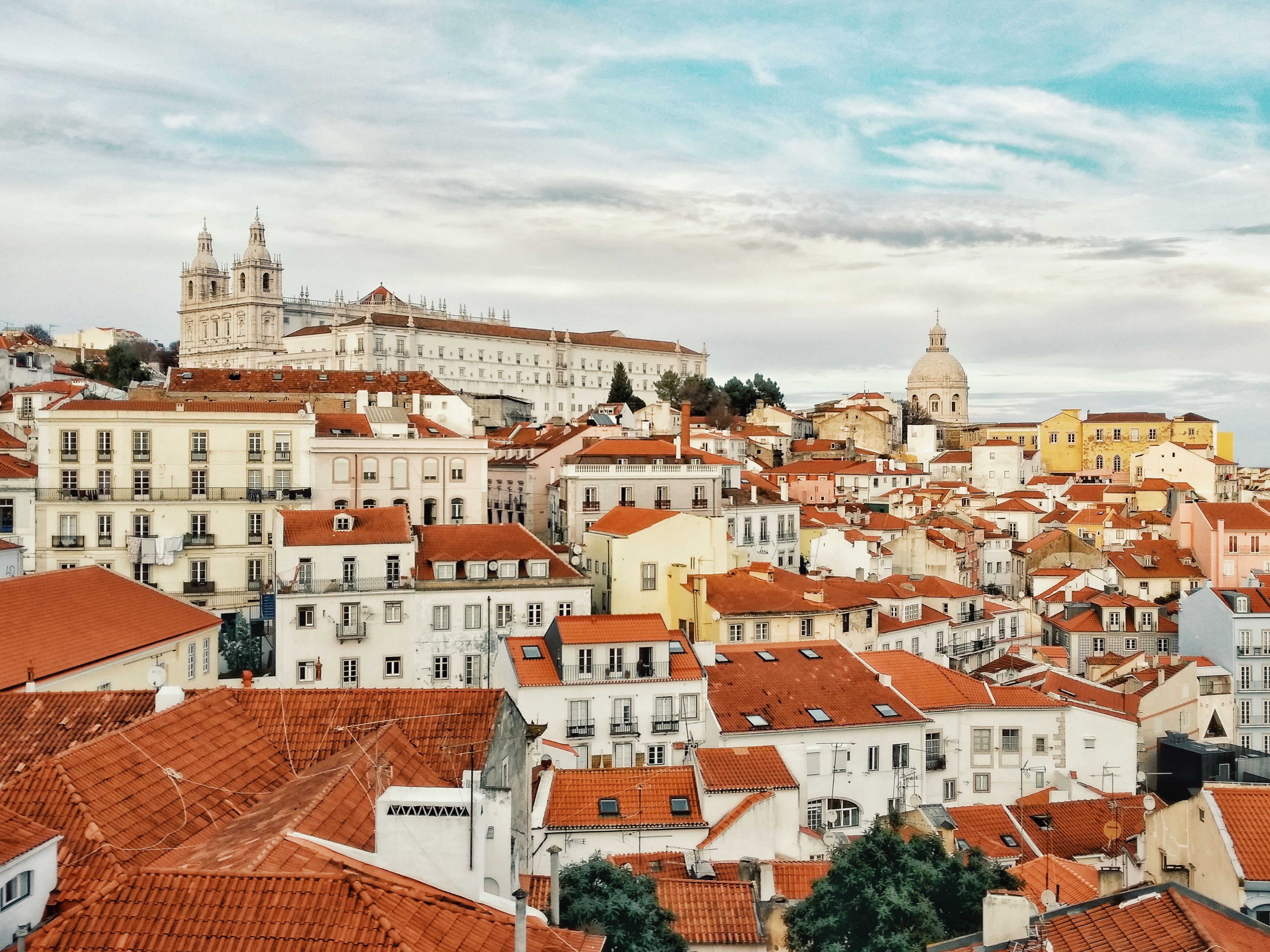 EXPAT IN LISBON: THE EXPAT GUIDE
​Are you looking for a new experience abroad? Lisbon is a very attractive city for relocation. But before better safe than sorry! Before moving out, you probably want to know more about the local job market, cost of living, culture, meteo, etc... Got you, this guide will help you regarding all of that!
Portugal is one of the oldest countries in Europe! It is a popular destination for ex-pats. You can find some amazing nature with exceptional, different landscapes, lots of leisure activities and a unique cultural heritage! Lisbon is the second oldest capital city in Europe! Portuguese were Explorers, the age of Discovery began in Portugal, they discovered many countries by going out to sea and they have many monuments to remember that.
Short intro on Portugal:
Portugal is situated at the southwest point of Europe and includes the Madeira and Azores archipelagos in the Atlantic Ocean. Is Surrounded by the Atlantic Ocean. Despite being a relatively small country (516Km long and 218Km wide). Has a mild climate, 3000 hours of sunshine per year, summers are hot and dry, especially in the inland areas and temperatures are slightly lower in the coastal areas with rainy days between warm days, because of the influence of the sea.

OFFICIAL LANGUAGE: Portugal has one official language, Portuguese

CURRENCY Portugal's currency is the Euro, which is shown by the following symbol €. There are a hundred cents in a euro

EMERGY NUMBERS In Portugal, the free of charge phone number for emergency medical services is Europe
Cost of living:
A meal in an inexpensive restaurant: 10.00 €

3-course meal for 2 in a better restaurant: 40.00 €

Milk – 0.67€

Loaf of bread 1.19€

Beer in a restaurant 1.14€

1kg of beef – cow: 10.00 €

1 kg Chicken: 14.98 €

1kg of potatoes: 0,98€
For more info about transportation price, accommodation price, click here: https://www.numbeo.com/cost-of-living/in/Lisbon
Taxes:
According to Portuguese law the following charges will be deducted from your gross salary:
11% social security (access to the public health system, pensions, etc.)

10.6% - 14.8%income tax (IRS)- this will depend of your individual social status(single,married,children,etc.)
Source: www.europa.eu
Job market:
When it comes to finding a job we at Multilingual Jobs Worldwide dedicate our days and energy to find you a job. Let us help you and contact us at camille@multilingualjobsworldwide.com or camille@multilingualjobsworldwide.com
Regarding the type of job we are offering, we do focus on language-based positions. Even if you do not speak Portuguese, we will highly value french, german, Italian, hebrew or nordic languages for example. Lisbon and the job market are constantly growing, especially multinational, hungry to spread on various markets. No matter your experience, we have positions in multiple languages.
The first characteristic of work-life in Lisbon is the soft approach to punctuality. It is often excusable if you arrive late to the office. A laid-back lifestyle is appreciated. Moreover, presents are can be given by employees to mentors and vice versa to build and strengthen relationships. Regarding the dress code in an office, we would advise on keeping it simple, neutral and rather formal.
The minimum wage is nowadays is 600 euros gross a month. Most of the population earns between 700 to 800 net salary - this salary can be paid even for more skilled jobs!
Accommodation in Lisbon
Depends on the area you are trying to rent, Specially nowadays with the increase of interest in Lisbon, finding a place to rent can be tricky and in the center of Lisbon, you can be asked just for a room for 400 euros cost! We suggest seeing places outside the center of Lisbon, like : Margem Sul (just across the other side of the river) have cheap places and you can cross the river by boat or by train and be just in time to start to work! For most of the places, you will have to give one month in advance (so prepare to have the equivalent of 2 months' rent) to give.
Usefull link : https://www.idealista.pt/en/arrendar-casas/lisboa-distrito/
Transportation
Lisbon has four main public transportations: Bus (run by Carris, also includes trams, funiculars and the Santa Justa Elevator), Metro, Train (with CP and the private compnay Fertagus and ferries across the river. More info: https://www.lisbon.net/transport
Paperwork necessary:
Anyone interested in moving to Lisbon for work must provide the following documents to obtain a work permit:
A valid Portuguese residence visa or Europan passport

A negative PCR test or proof of full vaccination

Two ID photos

Tax number (fiscal number)

Health number

Background checks for criminal record Work culture
Things to do in Lisbon
Roadtrip: Rent a Car and explore, North and South of Portugal, enjoy the paradise-like places. Go to Porto, see the Gerês and Portinho da Arrabida, explore Alentejo and end upin Lagos.

Listen to Fado: Fado is a traditional style of music, Fado means Destiny in Portuguese and apparently, we are the only ones that can sing it!

Once in Lisbon: Explore Bairro Alto, Alfama, go to Lx Factory. There are at least 7 hills in Lisbon, so you must explore them all. Take a ride in the Trams of Lisbon and Sintra! We have so many beaches, urban places and forests nearby, that we are simply big for a small country.
Are you interested in relocating to Lisbon? Then please contact me at camille@multilingualjobsworldwide.com
​
​